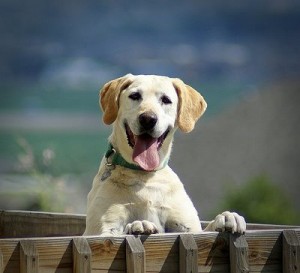 After 15 years in the foster, sheltering and rescue world, I've been fortunate to work closely with some incredible people and organizations – like the extraordinary all-volunteer rural community shelter Adopt-A-Pet in Shelton, Washington; the innovators in city-based municipal sheltering at Seattle Animal Shelter; the compassionate folks at Rolling Dog Farm who go out of their way to help every life they can, no matter how broken or damaged these precious souls are; and the outstanding high-save BrightSide Animal Center in Redmond, Oregon – doing more with less, and caring for every animal as an individual as he or she comes through their doors. After all of these years and experiences, what I've learn from the intensely dedicated individuals who put heart and soul into these remarkable organizations, is that when it comes to finding new homes for the animals in their care… there truly is a home for Every One.
No matter how "old or ugly", out of shape, out of training or even unsocialized a "less than perfect pooch" is, there will always be special families out there drawn to him or her – families who will completely and wholly integrate their new best friend into their world, with love and compassion. Americans can be fickle. It's a narrow segment of the population with the wisdom to recognize the ease and low maintenance of an older (8+ yrs) dog who's "been there, done that". Narrow also is the segment of homes who embrace the work and the training that a very young and active dog might need to succeed – but these special homes do exist.
With patience and persistence your efforts to rehome your "less than perfect pooch" will pay off. Fido Love can help you along the way.
And by the way, if you're rehoming a friend on the Fido Love site when it comes to finding a great new home, we can't stress enough how important it is to spend some time to create a great Fido Profile. A wonderful photo or two, with a thoughtful narrative that showcases your fido friend's positives (without glossing over the negatives) can draw 5 to 10 times more website visitors in to view your Fido Profile, thus increasing the chance for many more great home inquiries.
Wonderful homes are out there, for dogs of all shapes and sizes, ages and activity levels. There truly is a home for every one.